Greenwalk® "ANTIOIL" cleaning paste for hands, 400g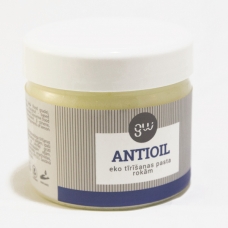 Brand:
Greenwalk
Product Code:
8004
Weight:
0.47 kg
Availability:
In Stock
Price: 6.20 €

Greenwalk® ANTIOIL is environmentally friendly cleaning paste with strong ability to dissolute fat on the surfaces. Greenwalk® ANTIOIL contains small abrasive, water-soluble particles, which eases the hard, mechanical dirt cleaning form skin. It is advisable to wash very dirty hands after repairs, garden work, etc. Greenwalk® ANTIOIL does not contain SLES, parabens, synthetic fragrances, colorants, preservatives and alcohol.
Ingredients/INCI: Baking Soda (food grade), Coco alkylamine ethoxylate (coconut-based cleaning agent), Sodium gluconate, Glycerine (food grade), Citrus limonum oil (limonene, β -pinene, γ-terpinene, citral, geranial – components of lemon essential oil)
Stir before usage, if necessary.
Write a review
Your Name:
Your Review:
Note: HTML is not translated!
Rating:
Bad
Good
Enter the code in the box below: